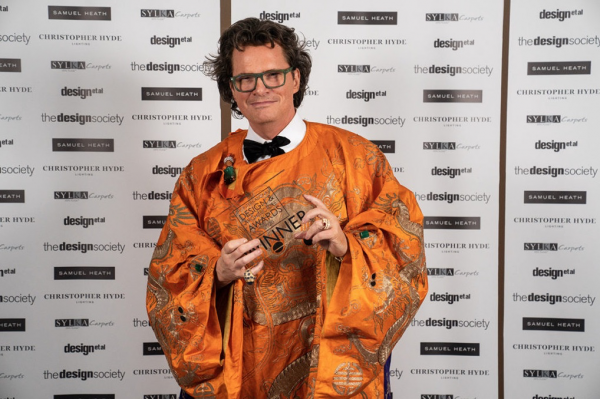 On Friday, October 17, Chris excitedly claimed the prestigious award of International Designer of the Year at The International Design & Architecture Awards ceremony held at the JW Marriott Grosvenor House in London. His Chateau project swept the competition in the category of "Residential £20 Million Plus (Property Value.)"
The Chateau project was submitted for this award in April 2020, at the height of the Covid-19 pandemic. The award ceremony was rescheduled several times, until the organization received clearance to plan the international ceremony for September 2021. After anxiously waiting many long months, Chris excitedly accepted his award.
Chris donned a bright orange antique kimono with intricate gold embroidery to the ceremony, appearing - in his words - "as subtle as a freight train." His fashion sense is as bold, elegant and timeless as is illustrated in his design projects. It's no wonder that he fit in perfectly with the equally extravagant venue and swanky guests.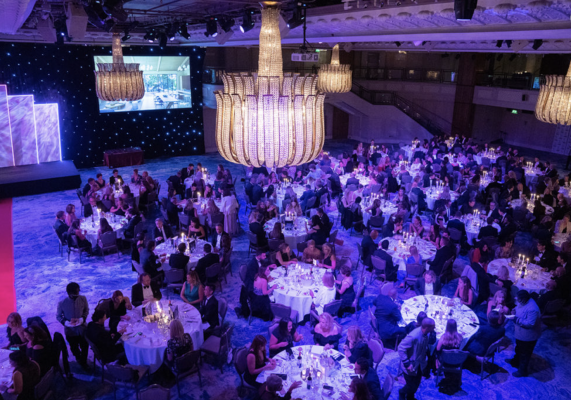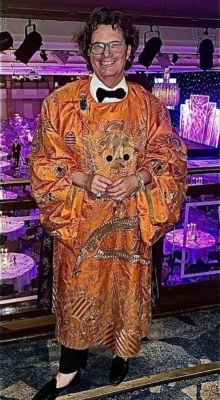 Design Tips from London
Even during his trip to London, Chris was looking for fresh design inspiration. Here are some of the places that fueled Chris's creative spark.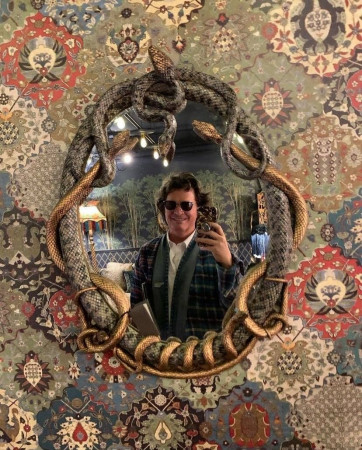 House of Hackney
https://www.houseofhackney.com/uk
This showroom delivers great inspiration for luxury interiors. Exotic designs are incorporated into pillows, wallpaper, furniture and accessories, creating a wonderful sensory overload. The classic serpent mirror was one of Chris's favorites!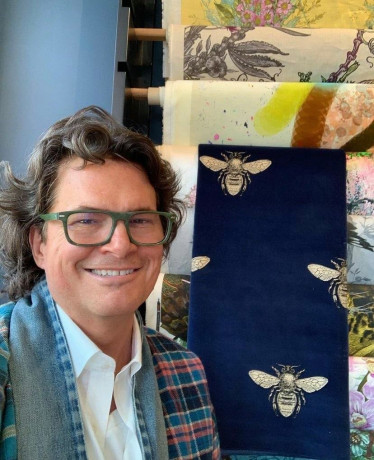 Timorous Beasties
https://www.timorousbeasties.com/
Having used Timorous Beasties products before, Chris had a blast exploring their showroom which eloquently pairs old style design with today's edgy and chic designs. The new patterns and colors are amazing, and I'm sure you can guess which one was his favorite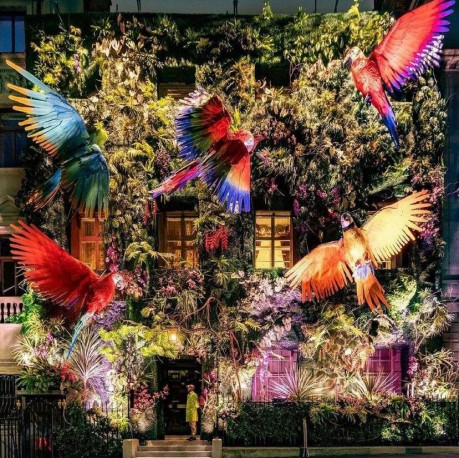 Annabel's
The iconic Annabel's is luxury defined. From the dining rooms to the bars to even the loos, it is all opulent design everywhere, everyday. So much inspiration can be found in every nook and cranny with bright colors and textures sprouting from the flora and fauna inspired design.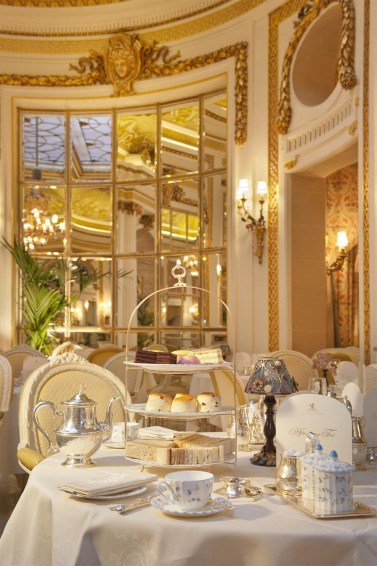 Afternoon Tea at The Ritz London
https://www.theritzlondon.com/dine-with-us/afternoon-tea/
When in London, Chris always enjoys afternoon tea at the Ritz. The elegance of this formal affair will make anyone feel royal. From the divine pastries to tea and champagne, one can definitely recharge after a day of shopping!